The HP Omen 17 Laptop may be the dream gadget for most people. But unless you want to create a large hole in your pockets, a $1,600 device might not be the best option for you. Spending so much on a laptop is overkill, especially if all you need it for is to watch movies, type documents, and browse. With a budget laptop, you can do the bare minimum, and HP offers a broad range of them to help you save money.
The HP Stream 14-Inch laptop and the HP Pavilion 15.6-inch laptop are more affordable options that come with great value. You can get up to 14 hours of battery life with a weight of only about 1.5kg, enabling you to enjoy portability and durability at once.
This article aims at helping you narrow down your options from thousands to the five best budget HP laptops.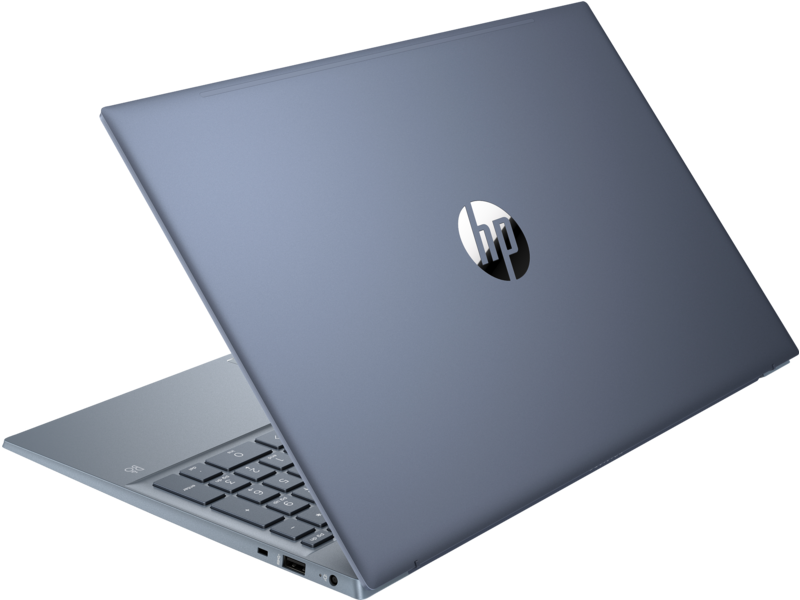 Budget laptops are personal computers that are priced lower than high end laptops. They are designed to perform less complicated tasks and operations like typing office documents, playing media, and web browsing. Meanwhile, high-end laptops have top-notch performance and features, designed for resource intensive games, video editing, and even crypto mining.
Unlike these high-end systems, budget laptops have cheap processors, smaller memory and storage space, basic graphic capabilities, shorter battery lifespan and less flexible usage. However, their main goal is to cover basic computing needs with cost effective solutions.
It is important to know the basic features and functionalities of any device before making a purchase decision. Here are 10 things you should know before buying a budget HP laptop:
Processor & RAM
Processors provide both instructions and processing power for a computer. You can liken it to a human's brain; to run more complex tasks, you need a more advanced brain, well, in this case, a processor. It is also very vital to note that the more powerful a processor, the faster the computer executes tasks.
On the other hand, RAM is the short-term memory where data is stored as the processor needs it. Basically, a portable handbag for the processor that is constantly emptied and filled up again. It is almost needless to say that the processor can therefore do more with a larger storage space or in other words, more RAM storage.

Storage
While the RAM is only a short-term storage location, the computer storage or ROM, allows for long term storage. This is usually much larger in size compared to the RAM and could range from as little as 32GB to a couple of terabytes or even more.
Display & Graphics
This is a device with a screen attached to show a rendered electronic image made up of pixels that are illuminated in a way that distinguishes texts and graphic elements. The more pixels in the display, the more enhanced the output. The graphics aspect of laptops are simply the visual images produced by the computer processing. They are supplied to the display and appear on the screen.

Battery Life
The battery life of a computer determines how long a full charge would last while the computer is being used without any connection to a power source. For mobility sakes, it might be better to get a computer with a longer battery life.
Weight
As the name implies, this refers to how heavy the computer is. Much lighter computers are favoured over heavier ones as they can easily be moved around.
Connectivity
Computers come with certain ports like USB, HDMI and Wi-Fi that aid connection to various peripheral devices like printers or larger screens which might be needed to get work done. However, not all laptops come with all possible connectivity options. It is therefore imperative that you find one with the ports you need.
Price
Whether it is as a result of their elaborate designs or incredible processing capacity, at point of release, some laptops have cost a fortune. A typical example is MJ's Swarovski and Diamond Studded Notebook which cost a whopping 3.5 million dollars in 2016. Finding out the cheapest laptop to have ever existed will most definitely be a much more difficult endeavour as we are surrounded by several budget options, but it is needless to say you need to know exactly just what you can afford before attempting to purchase a laptop.
Brand & support
Like almost every other electronic product, laptops are made by a number of different companies under numerous brand names and models. Some of the most popular brands are Dell, Lenovo, MSI, Samsung, Apple, HP, Acer and Fujitsu. With Apple being the most used brand in the US and Lenovo in Asia, it might be surprising to find out that the brand which offers probably the most variety of options for relatively budget prices is HP. Somehow combining high end features with low end prices, HP offers products that can be used by almost anyone in any work of life, while at the same time having a range of likewise affordable peripheral devices with an incredible support structure, and also partnering with major software providers like Microsoft and Avast. HP is quite clearly the top pick for anyone who wants to have basically everything they need in one place and on a budget.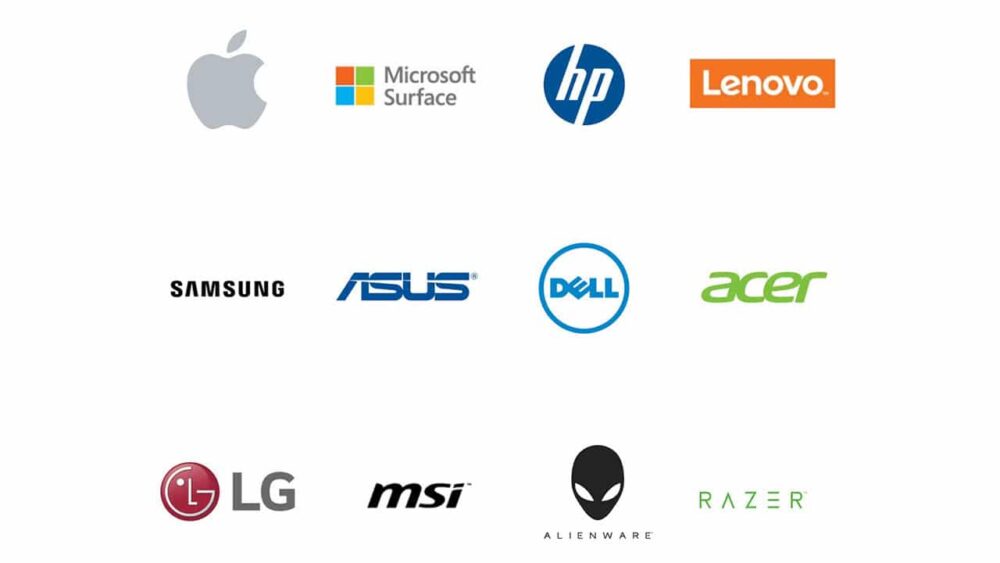 Outlined below are some of the best HP systems you can find on an affordable budget and their basic features:
HP Stream 14-Inch Laptop
The HP Stream 14-inch laptop is an excellent choice for those who are looking for a basic laptop for everyday tasks such as web browsing, document editing, and media playback. Powered by an Intel Celeron N4000 processor, a 4GB of RAM allowing you to run a number of different applications at once such as every member of the complete microsoft package, and 64GB of eMMC storage to save your files whether they are video, audio or text documents, while being supported by 14 hours of battery life, and weighing just under 1.5kg, you could work from anywhere and at any time on a single full charge and not have to worry about carrying around a lot of extra weight. It also comes with the Microsoft Office 365 fully installed and OneDrive storage which means you could save files to the cloud and access them on any other device at any time you want, making it ideal for students and professionals alike, and will only put you back about $300. You could purchase this system here.
HP Chromebook 14-Inch Laptop
The HP Chromebook 14-inch laptop is quite similar to the HP Stream 14-inch laptop, running on the same kind of processor, RAM capacity, display size but with only about half storage space at 32GB of eMMC storage and a slightly shorter battery life, meaning you will be able to store just a bit less on your personal computer while costing about a hundred dollars less. It however runs on a Chrome OS and is perfect for web browsing and usage of online apps like those provided by Alphabet Inc. such as Gmail, Google meet and Google Drive. It might just be the perfect system for anyone working remote jobs. You could check it out here.
HP Pavilion 15.6-inch Laptop
For those in the market for something with a little more processing power, the HP Pavilion 15.6-inch laptop is a mid-range laptop that offers great performance for its price. Powered by an Intel Core i5-1035G1 processor which is much faster and more effective than the Intel Celeron processors, 8GB of RAM meaning you could run twice as many applications on your laptop at once, and a 512GB SSD providing you with over 7 times as much storage as either of the previous two laptops discussed, it has a much wider 15.6-inch Full HD display and provides up to 10 hours of battery life while also featuring a NVIDIA GeForce MX250 graphics card, making it suitable for casual gaming and graphic design. This laptop will cost you between $500- $600.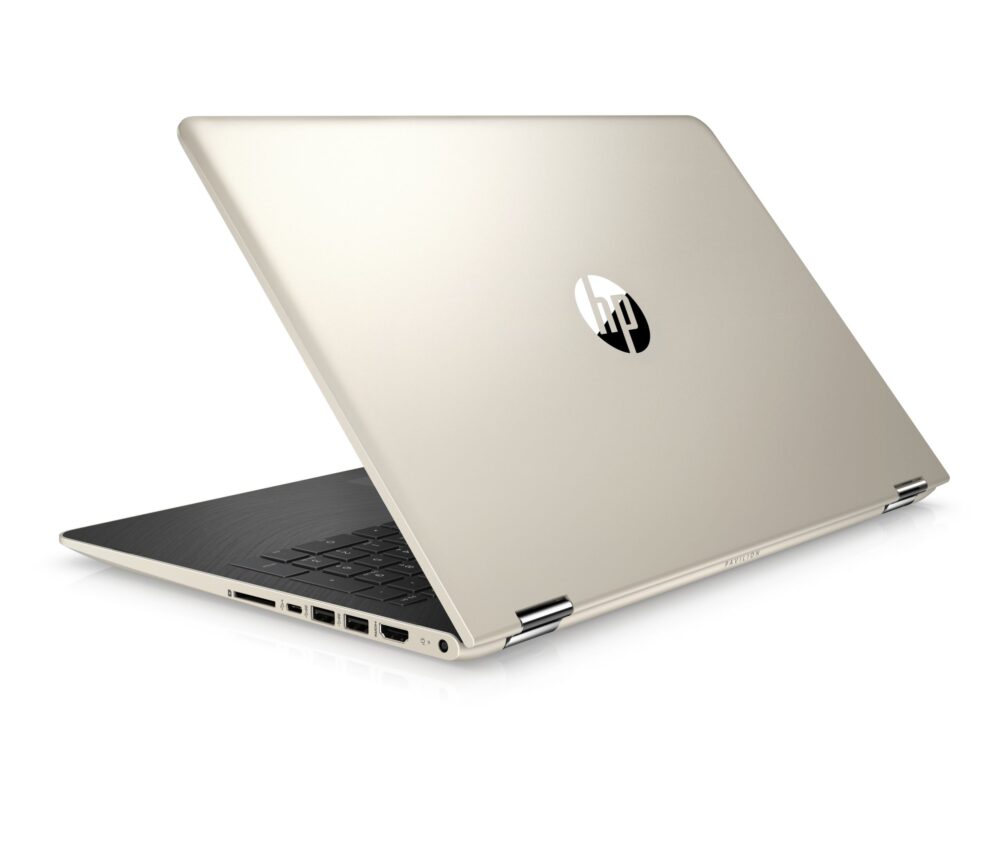 HP Envy x360 15.6-inch 2-in-1 Laptop
One of the most lovable features of the HP Envy x360 15.6-inch 2-in-1 laptop is its versatility making it usable as a traditional laptop or as a tablet since the hinges rotate through a full 360°. It is powered by an Intel Core i5-10210U processor, 8GB of RAM, and a 512GB SSD, all similar in build and functionality to the HP Pavilion 15.6-inch laptop. It also has a 15.6-inch Full HD display and provides up to 11 hours of battery life on a full charge and at the same time featuring an active stylus, making it ideal for taking notes and drawing while looking classy and smart, This laptop is usually endearing to students and designers willing to spend just under $600 on a laptop.
HP Spectre x360 13.3-inch 2-in-1 Laptop
It might be a stretch to call this a lower-end laptop as the HP Spectre x360 13.3-inch 2-in-1 laptop is a premium laptop that offers high-end performance and features. It is powered by an Intel Core i7-1065G7 processor, the fastest and most powerful on our list so far and one of the fastest in the world, 16GB of RAM making it capable of running just about any and every application out in the market, and a 512GB SSD storage. And although it's 13.3-inch Full HD display is the smallest on our list, this laptop provides up to 10 hours of battery life, also features an active stylus, and a 360-degree hinge, with a really sleek design, making it ideal for creative professionals, programmers, video animators and power users. This laptop will set you back just over a thousand dollars but is totally worth it in the end.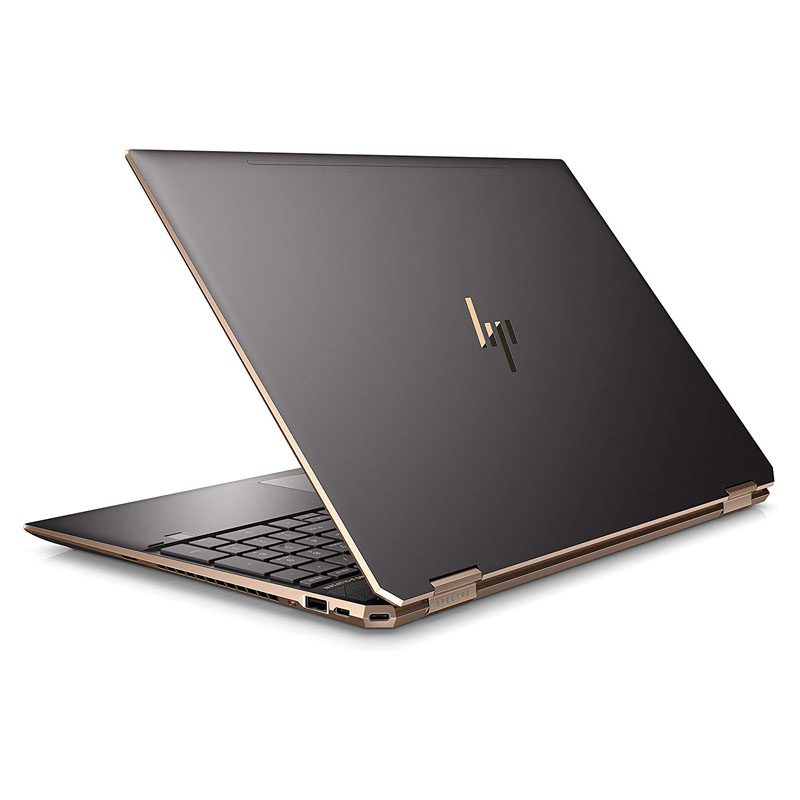 In conclusion, HP offers a wide range of budget laptops that cater to various needs and budgets. Whether you are looking for a basic laptop for everyday tasks, a budget-friendly alternative to traditional Windows laptops, or a high-end laptop for creative professionals and power users, HP has something for everyone. When choosing a budget HP laptop, it is important to consider your needs and the features that are most important to you. But you have nothing to fear because there is most certainly a budget friendly option within your range and reach.